How to Get the Most Out of Your Exhibition Stand
by Chloe Mortimer, on 24/04/18 7:05 AM
Exhibiting can be a really expensive process. After you have paid for the exhibition space, and then invested in an exhibition stand, regardless of whether it is a custom exhibition stand or a shell-scheme stand provided by the organisers, the costs can rise quite quickly. To ensure that you get the most out of your exhibition stand we have compiled six top tips for getting the most out of your exhibition experience.
Set clear goals
This is a really important step, that can often be overlooked. What is it that you are hoping to achieve from exhibiting? Are you looking for leads, contacts or sales? All three of these goals will require different techniques to achieve the desired results. There will be variances in what information is important to collect, that will be individualistic to you and your company. But if you don't set goals, how will you know whether your exhibiting attendance was successful? In all other marketing mediums, we establish clear targets and measure our results against those targets to decide if that particular marketing medium is successful. The same is true to for exhibiting. Ensure that you have clear goals to achieve and think about the best method to achieve these goals.
Market your attendance
Your plan for marketing your exhibition attendance should include multiple avenues, this ensures attracting the largest possible audience to your exhibition stand. If the attendees don't know that you are there they can't visit your stand. You should employ the current methods that you engage for marketing your business to also market your exhibition attendance. It is also worth considering other marketing channels to contact as many potential attendees as possible. The best way to ensure that you are marketing your attendance appropriately is to consider the audience that you want to attend your exhibition stand. Are they members of the general public? Or are the industry specific members? These different groups will require two different marketing techniques. You wouldn't engage in just emailing your industry specific audience if you wanted members of a different audience to attend your event, as you are only contacting a small section of your potential audience. The best practice is to market where your audience is. This requires a bit of research to determine how to best reach your desired audience.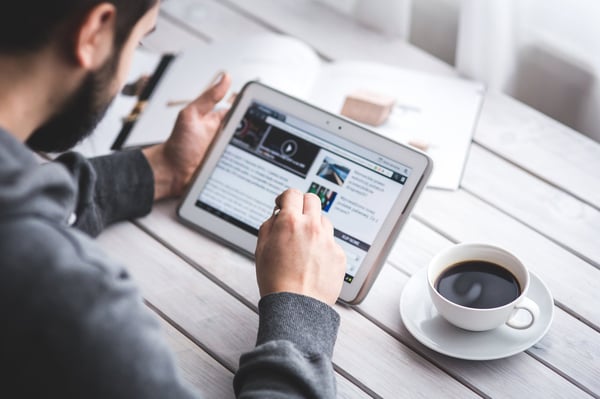 Understand your space
Regardless of the size of your exhibition stand you need to understand how to work the space. Think about how many staff you should have for the space, and how many potential customers you anticipate in engaging with. Both of these factors determine the best way for you to use the space. If you anticipate that you will have a considerable number of potential customers engaging with your exhibition stand, you need to have the correct amount of staff to handle this demand. If you do not have the right amount of staff for potential customers, attendees will walk away from your exhibition stand. They will decide that it is not worth their time to stand there waiting to engage with you, when there are only 2 staff members servicing 20 potential customers. Compounding this issue is where you choose to place furniture and display items on your stand. If you make it difficult for potential customers to navigate the space, they will avoid it. Even if you have a popular item, attendees hate the crowds at big exhibitions, so they don't want to have to deal with crowding on your exhibition stand because you haven't thought about how to best place items in your exhibition space. Having an exhibition stand that flows well is a commodity at exhibition and trade shows, it sells as well for you as your products and staff will. Make sure you don't underestimate its power.
Consider display options and branding
Your brand is what you sell outside of the exhibition arena, so it makes sense that you portray that same brand within your exhibition space. There are many different options that you could consider with your branding. If you have a custom exhibition stand, investing in wall graphics is always a smart move. If you are hiring a shell-scheme stand from the exhibition supplier there are fewer options for branding graphics, but you should still investigate what the exhibition supplier is offering and take advantage of it. The more you invest in the brandification of your exhibition space the better results you will have. Display options such as counters are also a further branding opportunity. Not only are display options practical, they provide for counters to work from, or shelves that display the products you are selling, but they also provide another surface where you can place your branding. Try to keep your exhibition branding tasteful, just because you can plaster your company logo and name every where doesn't mean that you should. Make sure that the branding and displays that you choose to put on the stand make sense for what you are trying to achieve, and that they portray who you are as a brand.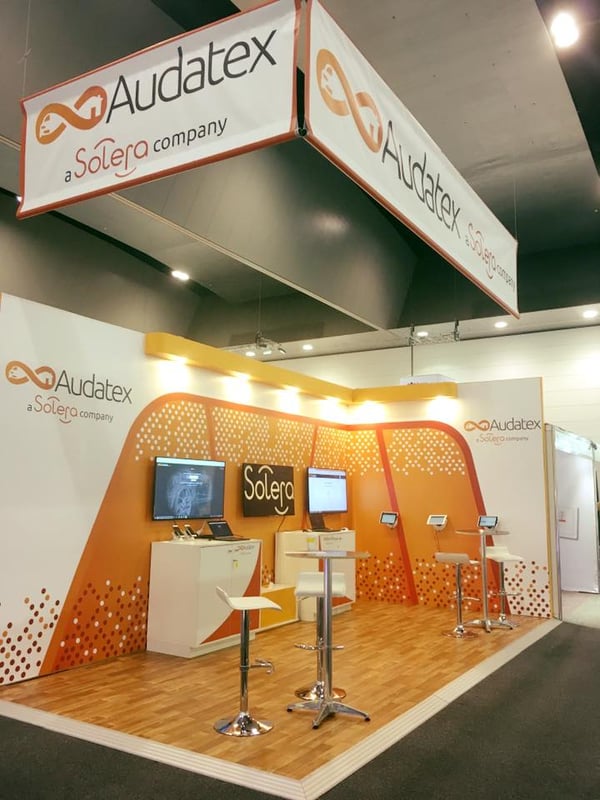 Engage, engage, engage!
You attend exhibitions to sell your message and your products. Ideally, you want to educate potential customers who have never heard of your brand or products about what you do. And for those attendees who are aware of your brand and your products, you want to demonstrate why they should be using your products. The best way to do this is to engage them! There are many different ways to do this. Some exhibition stands will outsource engagement attraction to things such as activations or gamification techniques. Other exhibitors rely on their exhibition staff to engage attendees and draw them into the exhibition space. The best practise would be a combination. Your exhibition staff should be able to attract any attendees who approach your exhibition space and speak to them clearly about the services and products that you offer. There should be enough exhibition staff to handle the attendees that enquire about your products. If this is the case, then your exhibition staff should be able to easily engage any attendees that are walking by. An important consideration with attracting attendees is to consider how the different ways in which people prefer to receive information and they way they prefer to interact. Your exhibition staff will need to be prepared for any personality type that may interact on your space. An understanding of DISC profiling can be beneficial in this case. If you are finding that an attendee has quite an upbeat and chatty personality, then meeting that energy will be beneficial to your sales results. Think of your exhibition staff as chameleons, changing their delivery to suit the reception of the attendee.
Review your results
This is one of the most important steps, yet it is often forgotten. Reviewing how your performance was against your results is crucial in determining your success. You need to be aware of how successful your exhibition attendance is. You will have an obvious record of results that you can measure against the goals that you set, however you should also think more deeply about your results. Thinking about the lost opportunities will help you identify the things that you need to change for next time. Did you lose prospective customers because you were understaffed and couldn't approach them? Did you lose prospective customers because your exhibition space didn't flow very well? Did you not have any branding or display options for your products? Conducting a thorough review of the missed opportunities will help you improve your exhibiting next time. It will give you tangible things that you can alter to receive an increase in results.
Following these tips will really help you get the most out of your exhibition stand. If you need further guidance, get in touch with us for a personalised consultation.