A Guide to Melbourne: Where to Stay, Where to Eat and How to Travel
by Events 720, on 18/04/19 12:02 PM
You've organised your exhibition stand, trained your exhibition staff and outlined your expo goals. Now, it's time to start planning how you will get to the event. When exhibiting at an expo in a new city, it's helpful to know the best places to stay, eat and travel. We've put together a guide to one of Australia's most busy and lively cities, covering everything from hotels to delicious meals. Welcome to Melbourne!
Hotels
Langham Hotel
1 Southgate Ave, Melbourne
Image credit: The Langham
The Langham is one of Melbourne's most elegant places to stay. Situated on the Yarra River, it's a great little getaway from the stress and eventfulness of exhibiting. The Langham is also one of the most conveniently located hotels if you're attending an expo at the Melbourne Exhibition Centre as it's only a short walk. You certainly won't have trouble finding a place to eat or a coffee stop on your way to the expo in the morning as it's surrounded by the popular cafes and restaurants that give Southbank its lively reputation.
Crown
8 Whiteman St, Southbank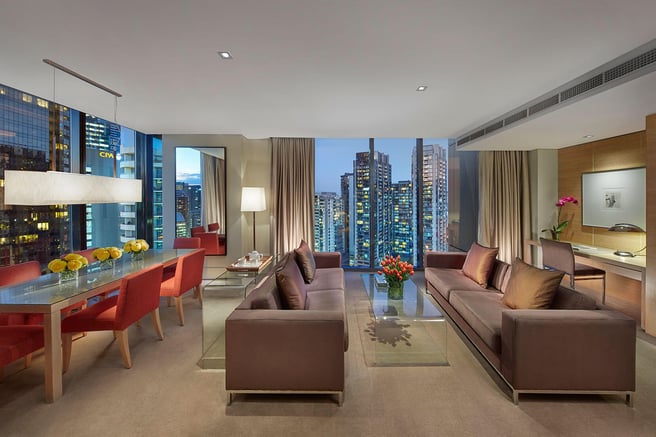 Image credit: Crown Promenade
If you're looking for a place to stay that's both close to and provides the action, Crown is a great option to spend your nights in Melbourne. There are three hotels that range in price and luxury; Crown Towers, Crown Metropol and Crown Promenade. While all hotels offer the same service, amenities and facilities, each boast a different style and experience. As all these hotels are located at or very close to the Crown Casino, you can find plenty of entertainment and food to celebrate your exhibition success.
Travel Lodge Southbank
9 Riverside Quay, Southbank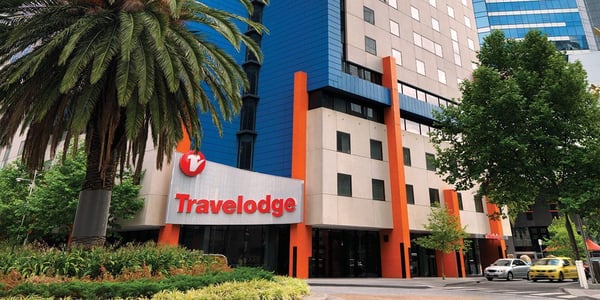 Image credit: Travel Lodge
If you're simply looking for a place to rest your head after a long day, then check out The Travel Lodge. This is a venue that provides both quality and affordability for those who don't want to break their budget for a good night's rest. Located between the bustling City Road and picturesque Yarra River, it's only a short walk to the Melbourne Exhibition Centre and an array of restaurants, bars and cafes.
Mantra on Little Bourke
471 Little Bourke St, Melbourne
Image credit: Mantra
For exceptional service and a setting amongst the CBD, the Mantra is a great option. The Little Bourke Street location is perfect for those short walks to the train station or tram stops to get you where you need to be. As it's right in the city, you won't have to waste time finding somewhere to eat or get some great coffee in the morning. If you're in the mood to treat yourself, wake up to a signature Mantra buffet breakfast before heading out the door.
Alto Hotel on Bourke
636 Bourke St, Melbourne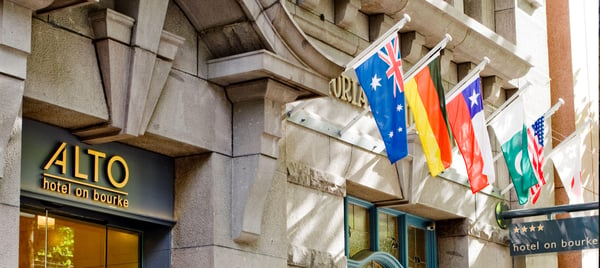 Image credit: Alto Hotel
For an eco-friendly and affordable hotel in Melbourne' CBD make sure you check out the Alto Hotel on Bourke. Located close to Melbourne Central Station, it's the best place to stay for public transport to get you to and from your exhibition. Relax after a long day in the lounge area or keep nailing those sales by taking advantage of the free Wi-Fi.
Food
China Town
Little Bourke Street, Melbourne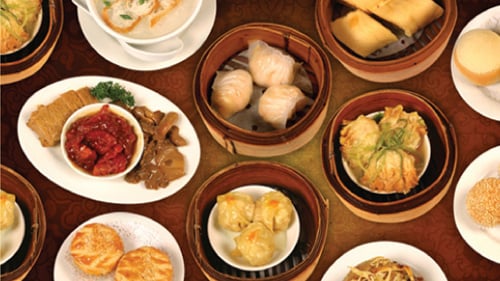 Image credit: Shark Fin House Restaurant via China Town
If you're in the CBD, looking for fast and delicious food after a long day of exhibiting then head to Little Bourke St and explore what China Town has to offer. Indulge in dumplings, Peking Duck, signature crab dishes and wok fried rice. Most restaurants are BYO or fully licences, so you can truly unwind after a busy few days. Our top recommendations are Empress of China for cheap eats, or Crystal Jade Restaurant for something a little fancier.
Taxi Kitchen
Flinders Street & Swanston Street, Melbourne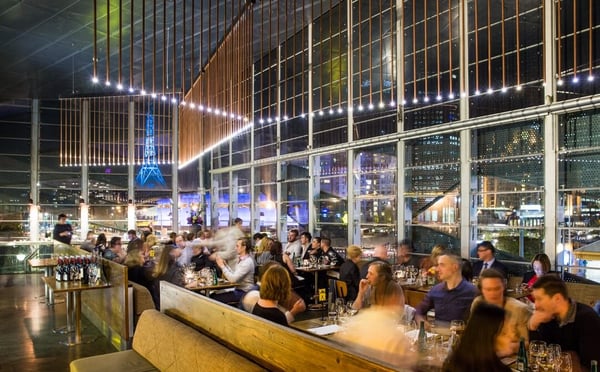 This contemporary space is located above Federation Square and directly opposite Flinders St Station, making it an east stop on the way home from exhibiting. Enjoy a meal with views of the city and live music. The food ranges in price, but the atmosphere and service are above all else. After dinner, enjoy their signature Passionfruit Souffle with banana ice cream to take the edge off a likely busy day.
The Meat and Wine Co. Southbank
Freshwater Place Queensbridge Square, 3 Queens Bridge St, Southbank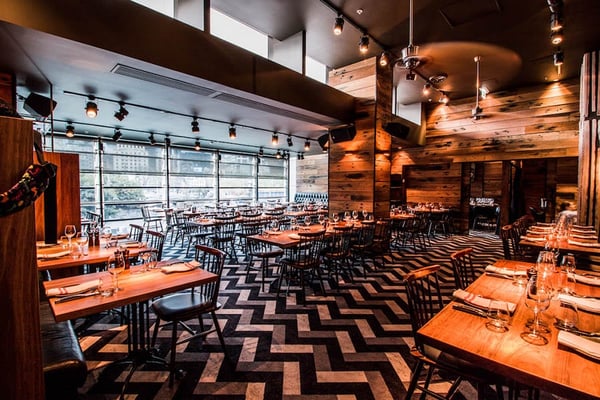 Image credit: The Meat and Wine Co
Located amongst Melbourne's business precinct, the Meat and Wine Co is the perfect restaurant for a delicious, fulfilling meal after an exhibition. If you've got beer and meat on your mind, then this is the place to go to get exactly that, all within a relaxing and professional atmosphere.
The Boatbuilders Yard
23 S Wharf Promenade, South Wharf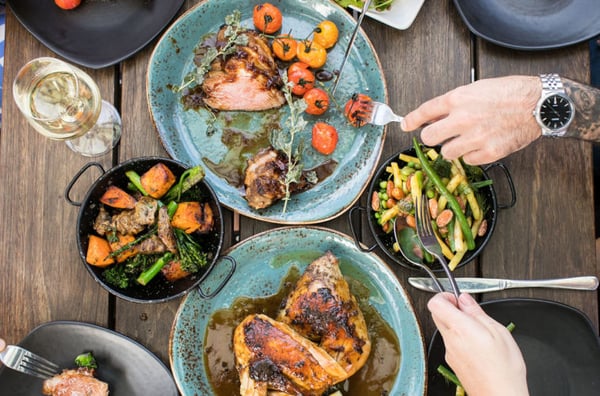 Image credit: The Boatbuilder Yard
If you're absolutely starving after the expo, then head to the Boatbuilder Yard. This enormous restaurant is situated on the water at South Wharf, making is a close spot to eat if you're at the Melbourne Exhibition Centre.
The Meat Market
3 Blackwood St, Melbourne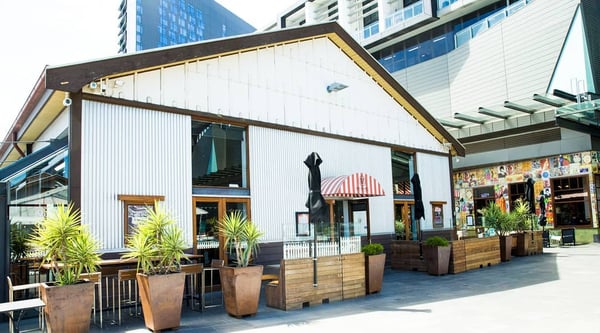 Image credit: Meat Market
As well as being a great venue for an exhibition, the Meat Market is also a great place to eat in the Melbourne South district area. Situated by the river, you can enjoy the open style kitchen and alfresco dining over some of the city's best steak. As a former market building, it's listing on the Victorian Heritage Register gives it a historical charm and atmosphere unlike no other.
Transport
Public Transport
Melbourne has some of the best public transport in Australia. It's easily accessible, easy to navigate, and can take you just about anywhere. Trains, trams and buses – whatever mode you prefer, it's available. Most venues where an exhibition is taking place will have information on their website detailing how to get to the venue using either trains or trams.
Trams are simple to use if you have a Myki card. The cost is about $4.30 per trip with a daily cap of $8.60. If you're sticking to the Melbourne CBD then no need to worry because this is the city's free tram zone.
Trains are the best option if you need to travel to the inner or outer suburbs, or between train stations. Buses aren't likely to be used if you're staying in and attending an expo in the city or the inner suburbs.
Taxi or Uber
If public transport isn't your forte, then jump in a taxi or an Uber that can take you directly to the front door of the expo. Taxi's are easy to either wave down in Melbourne, find at a taxi rank, or call to book. For an Uber, you'll need the app on your phone and an account. Both of these can be more expensive than public transport, but the convenience can make a huge difference to your morning rush to the expo or event escape once the event is over.