A Guide to Brisbane: Where to Stay, Where to Eat and How to Travel
by Events 720, on 7/05/19 12:27 PM
You've organised your exhibition stand, trained your exhibition staff and outlined your expo goals. Now, it's time to start planning how you will get to the event. When exhibiting at an expo in a new city, it's helpful to know the best places to stay, eat and travel. We've put together a guide to one of Australia's most busy and lively cities, covering everything from hotels to delicious meals. Keep reading for a complete guide on Brisbane.
Hotels
Mantra Hotel on Queen
570 Queen Street, Brisbane QLD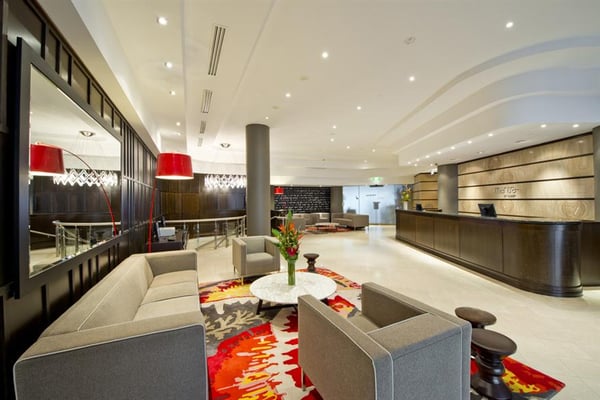 Image credit: The Mantra on Queen
This city-based hotel is conveniently located just 20 minutes from the Brisbane Airport, making it an easy trip from your flight. The hotel has a restaurant for those nights you want to quickly eat and get back to your hotel room after a long day. With conference and meeting rooms that can seat up to 130 people, it's perfect for any last-minute meetings or preparations for your trade show experience.
Mercure
85-87 North Quay, Brisbane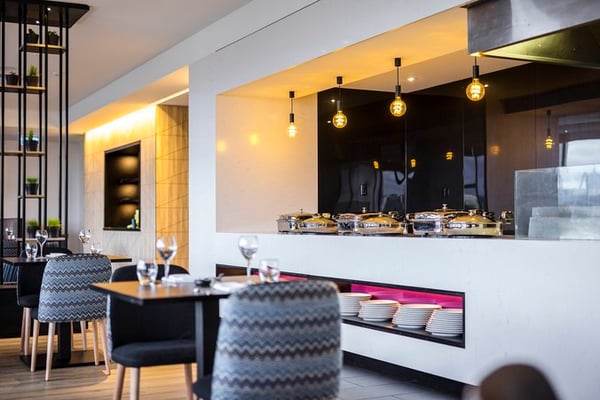 Image credit: The Mercure
This 4-star CBD located hotel and conference venue is the ideal place for your next short business trip to an expo in Brisbane. It overlooks to picturesque Brisbane River, providing enjoyable views along with the hotel's many amenities and services. It's a much more affordable option compared to the likes of the Marriott, but it certainly doesn't lack the high-end service.
Sofitel Hotel
249 Turboot Street, Brisbane QLD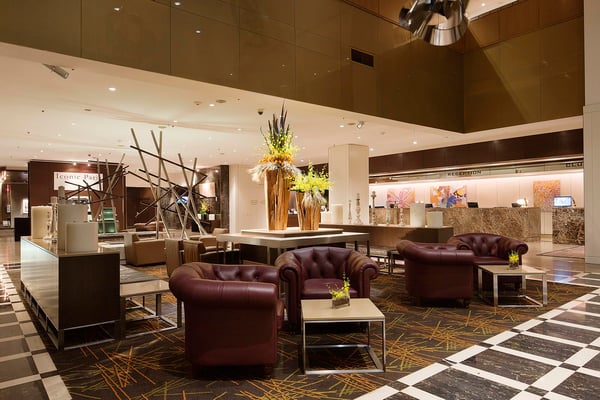 Image credit: The Sofitel
If luxury is what you're looking for then you won't need to look much further. The Sofitel in Brisbane is a 5-star venue located in the centre of the city's business district. It's an easy destination when heading from the airport or to expos across the city. It's in close proximity to shopping, restaurants and Central train station, meaning you won't waste any time travelling to pick up those last-minute supplies and there will always be somewhere close by to stop in for a great meal.
Park Hotel
551 Wickham Terrace, Spring Hill QLD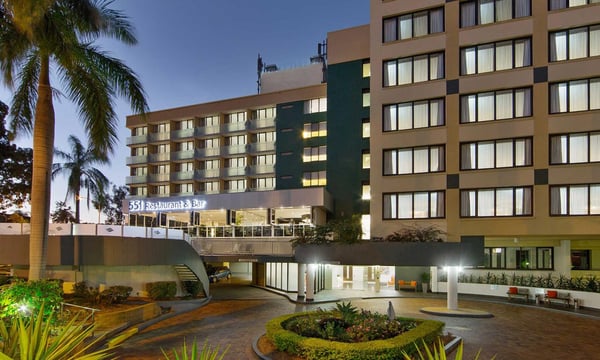 Image credit: Park Hotel
For a little escape from the busy city, consider Brisbane's Park Hotel for your upcoming visit to an expo in Queensland. The hotel is located roughly 10 minutes from the CBD, close enough that everything is easily accessible but still far enough that you can avoid the commotion that comes with city life. Transport to and from the city is easy with the free Spring Loop shuttle. The Park Hotel allows you to experience what else Brisbane has to offer, from golf courses to shopping (that is, if you have time). After a long day of exhibiting, enjoy a meal overlooking the parklands that surround the hotel.
Novotel South Bank
38 Cordelia Street, South Brisbane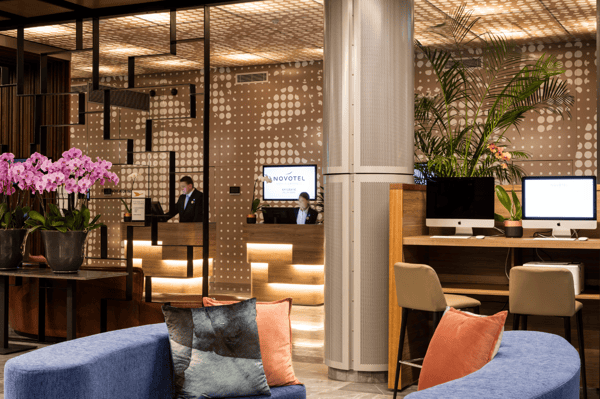 Image credit: Novotel
The location of the Novotel places it just a short walk across the river to Brisbane's city centre. South Bank is bustling with people visiting for conferences and business events, so you'll feel right at home in this prime location. The hotel has two restaurants available to both guests and the public so finding a bite to eat after an expo will be no trouble. The venue also boasts a ground floor walkway that connects the hotel to the Brisbane Convention & Entertainment Centre, making your commute to an expo short and sweet.
Brisbane Marriott Hotel
515 Queen St, Brisbane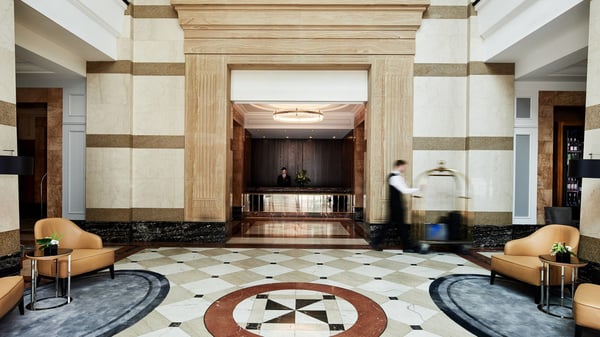 Image credit: Marriott Hotel
This 5-star hotel is the ultimate luxury getaway in the heart of Brisbane City. Located between the CBD and Queensland's lively Fortitude Valley, it's a great spot for wining, dining and culture thriving. The Marriott accommodates events, conferences and meetings of any size, so your expo stand team can have that last-minute preparation before the expo.
The
F
antauzzo
5 Boundary Street, Brisbane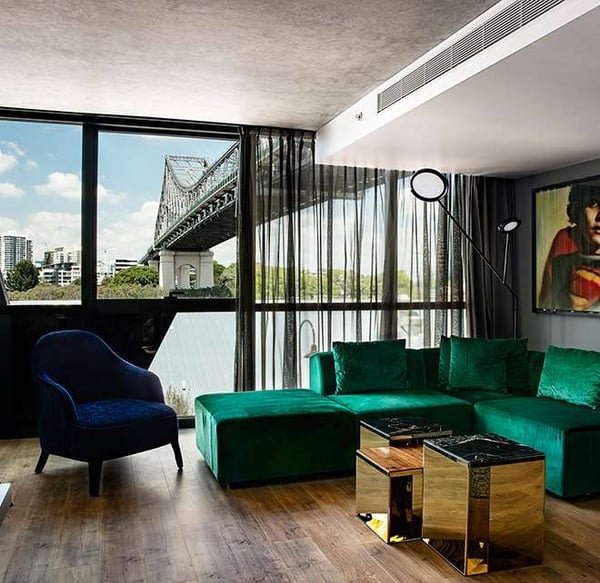 Image credit: Art Series Hotel
The Fantauzzo forms part of the Art Series Hotel, a collection of hotels that follow an art theme inspired by and dedicated to Australian artists. With hotels in Melbourne, Brisbane and Adelaide. Each hotel follows a theme that is inspired by an artist, with original artworks and prints throughout the halls of the venue. The Fantauzzo is the latest hotel to open and join the family and its opened in a prime location underneath Brisbane's iconic Story Bridge. The riverside location offers picturesque views and easy access to an array of restaurants, bars, cafes, shopping and transport.
Food
If you're attending or participating in an expo at the Brisbane Convention Centre you'll be able to find a large selection of restaurants suited to your preferences in South Bank. The Brisbane CBD is also filled with restaurants and bars to satisfy your taste buds after a busy day.
Olio Café & Bar
133 Grey St, Southbank
If you don't want to stray too far from the action, or you're so hungry you simply can't wait to find food elsewhere, head to Olio Café and Bar. Located on Grey Street, in the foyer of the Brisbane Convention Centre in South Bank, it's the closest and tastiest spot for a meal or a drink.
Arc Dining and Wine Bar
5 Boundary Street, Brisbane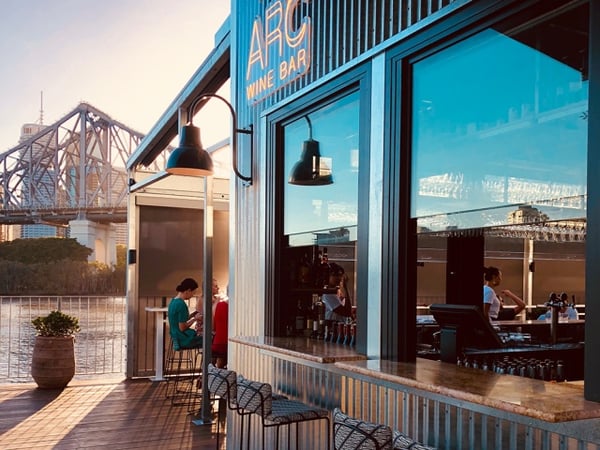 Image credit: Arc Dining and Wine Bar
Treat yourself to a meal with a view at this pavilion and waterfront bar. With views of the city skyline and Story Bridge, the Howard Smith Wharves located restaurant provides a relaxing and lux dining experience. The outdoor bar features an over-the-water deck and open retractable roof, letting you truly enjoy the warm Queensland air.
El Matador
Burnett Lane, Brisbane
If your expo team are looking for something different, head to Brisbane's oldest laneway, Burnett Lane, for a Spanish tapas feast at El Matador. Open from morning until midnight, this is a restaurant you can always count on to be serving up a meal. From Spanish pasties and coffee for breakfast to late night paella and a glass of wine, there's a meal for anytime of the day.
The Plough Inn Tavern
29 Stanley St, South Brisbane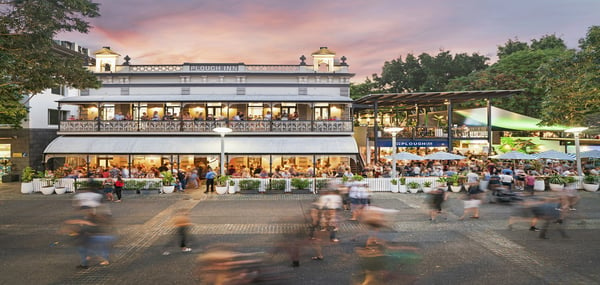 Image credit: The Plough Inn
Ditch the luxury without compromising on service or taste. The Plough Inn Tavern is one of Brisbane's iconic pubs, serving up steaks, ribs and more in its classic 19th century venue, boasting a beer garden, deck and sports bar. It's convenient location in South Bank makes it a close trip from Brisbane's Convention Centre or the CBD.
Pane E Vino
Corner Albert & Charlotte Streets, Brisbane
This little Brisbane city restaurant has been serving up authentic Italian food since 1996. If you're looking for a delicious hearty meal in a relaxing space that won't break the bank, this is a place worth visiting.
The Burger Project
Shop 1, 144 Edward St, Brisbane
This quick eats venue is described as a high end fast fooderie joint with iconic burgers. The Burger Joint is located at the ground level of the new Southport precinct I South Bank, amongst the hustle of the professionals of Brisbane.
Transport
Public Transport
Brisbane has plenty of buses, trains and ferries, but you'll need a TransLink GoCard. You can purchase these for $10 at convenience stores and train stations.
Trains
Trains are a great way to get around and visit different suburbs around Brisbane. Not all expos will be in the CBD and some will require travel, especially if you choose to book accommodation in the city. The Central Station and Roma Street Station are the main stations with trains running to a number of convenient destinations.
Buses
Brisbane has a number of bus lines available. The City Loop and Spring Loop are free services that run through the city every 10 minutes. These buses are useful if you're planning on travelling to any downtown hotel or Brisbane attractions. For trips outside of the city, you'll need to look into City Glider bus service.
Ferries
With the Brisbane River running straight through the centre of Brisbane, it's no surprise that ferries are a popular form of transport. For a free trip look into the City Hopper ferry or for a small price with a Go Card there's also the City Cat ferry. Each will run between different destinations so your choice will depend on where you need to go.
Taxis and Ubers
Most cities will have Taxis and Ubers available to use for almost any length of travel. Taxi ranks are available at Brisbane airport, or at select locations in the city. Uber can be used anywhere in the city as long as you have an account.
If you'd like to hear more about consumer and trade shows in Brisbane, get in touch and we can assist.