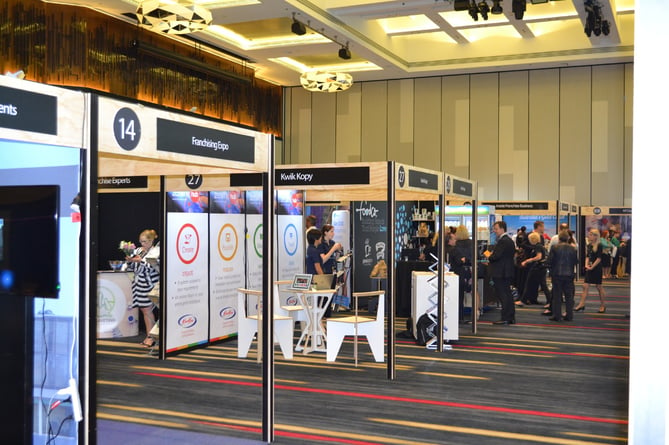 The National Franchise Convention is held by the Franchise Council of Australia as an annual event. The exhibitors are franchise organisations, all eager to stand out and engage with the attendees. In previous years, the exhibitors have complained about the service they were receiving from the exhibition supplier. The complaints led the Franchise Council of Australia to seek out a new exhibition supplier, one that would provide the exhibitors with great customer service and ensure the show ran smoothly for the organisers, the exhibitors and the attendees.
How did we achieve the objective of the Franchise Council and solve their problem?

We invested a large amount of time into the best way to make exhibiting easy for the exhibitors. This involved investigating the most effective ordering system for exhibitors to place orders for shell-scheme stands, furniture hire, power to the stand or AV equipment. We hired a dedicated Exhibition Services Manager to ensure that each exhibitor was contacted and provided ample opportunities to prepare their exhibition space. Events 720 set up an online store to make the hire and purchase of products easy for all exhibitors. This removed any convoluted ordering process, making things easier for the exhibitors. With our dedicated staff contacting exhibitors and ensuring that all exhibition needs were met, there were many compliments from exhibitors on the way that the exhibition was organised in the lead up to the event.